Top 7 The Beauty Advent Calendars For 2018
The big craze for this year  is Beauty Advent Calendars and we have got you the best deals.
Beauty advent calendars have become all the rage in the past few years and specifically for 2018, they are more plentiful and luxurious than ever. We all love the traditional chocolate advent calendars, but the foiled treats aren't the only way to count down to the most awaited time of the year. In addition to counting down to Christmas, we are even more excited about the far-reaching beauty advent calendars offerings. Imagine a number of extravagant treats from your favourite skincare brands or from the UK's most lavish departmental stores. It's enough to let you forget the advent calendars from your childhood which solely relied upon the creativity of your elders. Nothing can be more exciting for a beauty geek than waking up to a pampering beauty treat every day until the Big day.
For 2018, beauty advent calendars are back, better, bolder and lovelier than ever. There are a number of options for these calendars from various popular brands like Boots, The Body Shop, Look Fantastic etc. with offers for a range of budgets and ages. Another best thing about these beauty advent calendars is that you don't have to spend too much time and effort to find the best products. These beautiful packages are not only great value for money but can also work as the best pre-Christmas gift for the makeup lovers.
We have searched the best beauty advent calendar for 2018 so far.
1. WE 24 Days of Beauty Charity Calendar

Boots Was £70, Now £35
The amazing beauty brands have joined hands with WE, a charity organisation that works for empowering women all around the world. Now you can play your part in this amazing program and stay beautiful with the fantastic beauty products throughout this December. Whether you enjoy these presents yourself or want to gift them to your sister or friends, you will know that your purchase will bring a lasting impact on someone somewhere in the world.
Buy
2. Cath Kidston Beauty Christmas Advent Calendar 2018
eBay Was £39.99 Now £36.99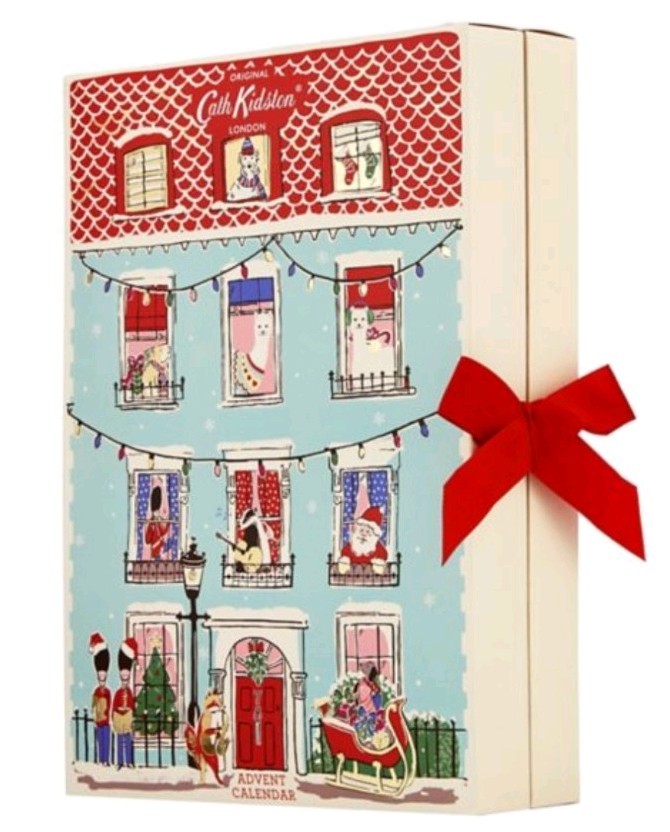 Add excitement to your Christmas countdown and open a new door every day to reveal a beauty essential with the iconic Cath Kidston Beauty Advent Calendar. This advent calendar comes with a collection of 24 mini products starting from hand creams, body scrubs, lip balms and many more. So refresh your look this Christmas and fill your days with joy with this amazing Cath Kidston Beauty Advent Calendar 2018
Buy
3.Revolution Lip Beauty Advent Calendar 2018
Superdrug Was £50 Now £25
Are you obsessed with perfect lips and want to amaze everyone this Christmas with a flawless lip look? Well, get ready then, as Revolution Lip Beauty Advent Calendar 2018 is here that features a shade and finish to fit every mood and style. Behind every door of this beauty calendar, you'll find a great range of matte and satin lip colours, liners, glosses and many more exciting surprises.
Buy
4.Rituals The Ritual of Advent Gift Set
Amazon £59.50 Now £50.57
Give a perfect pre-Christmas present to the makeup lovers with these 24 luxury Rituals beauty products. This amazing gift set carries a variety of surprises for your till Christmas and will add a touch of excitement to your everyday Christmas countdown. So, don't wait anymore an let this Rituals advent calendar help you cherish your daily rituals of a moment for yourself.
Buy
5. 25 Days of the Enchanted Deluxe Advent Calendar
The Body Shop Was £40 Now £65
Are you ready to make this Christmas advent magical? As Deluxe has taken their beauty advent calendars to a whole new level. Dani the Deer is here to lead you to the magical Christmas with 25 beauty treats for reviving and re-energising your body and mind. So get this luxurious Deluxe beauty advent calendar and discover the amazing skincare and beauty products for your perfect look this Christmas.
Buy
6. The Beauty Countdown Advent Calendar 2018
Smashbox £175
Estée Lauder has collected a comprehensive range of beauty products to create an exciting countdown to the festivities of Christmas. This limited edition Beauty Countdown Advent Calendar 2018 is an ultimate treat for the beauty addicts. It includes all the sensational skincare products, party makeup kits and hair care essentials. This advent calendar comprises of 25 drawers with beauty products from popular brands like MAC, Aveda, Glam glow and many more.
Buy
7. Decléor For December I Just Want To Glow 2018 Advent Calendar
Lookfantastic £80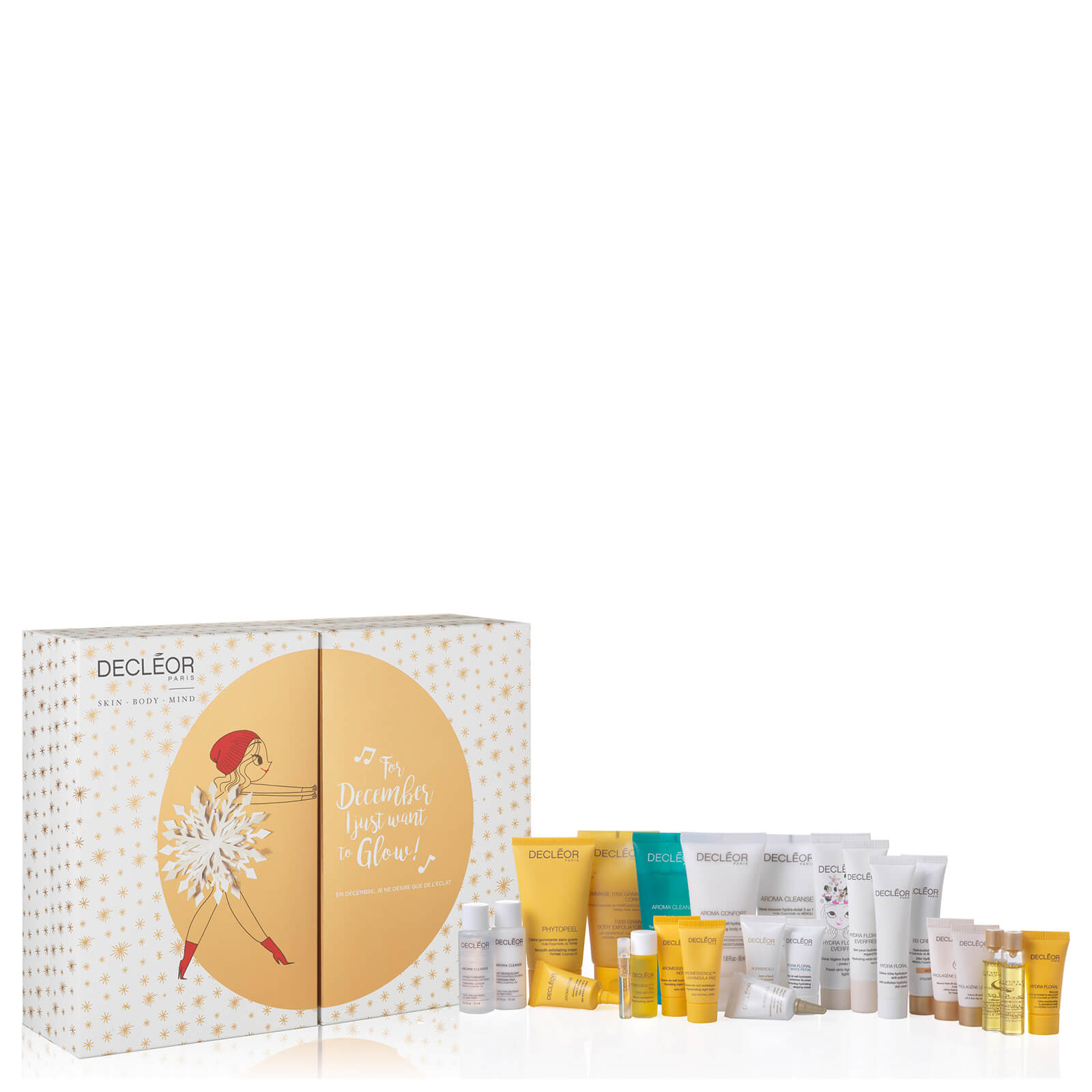 If you are after a luxurious skincare then Decléor has got your back. Decléor has created its limited edition Beauty Advent Calendar 2018 to prepare you for the holiday festivities. This amazing gift box contains a number of beauty products from the best-selling makeup brands. This calendar will fill your Christmas countdown with joy and intensive skin care will make you look fresh and flawless on the most awaited day of the year.
Buy
Check out even more Beauty Advent Calendar deals here